Quality in
Everything We Do
Reliable Diagnostic Testing Supplies for the Medical, Drug Testing, Veterinary, and Food & Beverage Industries
---
Whether performing tests for the presence of illegal substances, the Influenza virus, pregnancy, or even the sugar content of a chardonnay; a reliable test should be readily and easily available at a low cost all while providing the accurate results you need and the quality you demand. As a distributor, the quality of the products you make available to your clients as well as the manner and timeliness in which you provide them is essential to establish strong, long-lasting professional relationships. Not only does Germaine Laboratories achieve each of these targets; we provide exceptional customer service while doing so.
---
---
---
Certifications of Quality
---
Germaine Laboratories, Inc. is an FDA-registered manufacturing facility and has been certified under the Quality Management System Standards of ISO 13485: 2016 which is applicable to the manufacturing and distribution of In Vitro Diagnostic Tests, In Vitro Diagnostic Analyzers, and Reagents for Professional, Point of Care, and Self-Test Use used in the diagnosis, management, disease status and detection of: Blood Glucose Monitoring, Clinical Chemistry, Drug of Abuse, Hematology, Infectious Diseases, Pregnancy/Fertility, Serology, and Urinalysis. These certifications attest to the quality standards set and achieved for the manufacturing of Germaine®️ Laboratories products.
---
Why Choose Germaine Laboratories
---
---
When it comes to medical, drug, and food & beverage diagnostic tests and supplies, you need a provider that you can trust to deliver high-quality products in a timely manner, as well as provide you with the respect and service that you deserve. Since 1990, Germaine Laboratories, Inc. has been continuously developing, manufacturing, and supplying medical diagnostic tests for professional use, point-of-care, and over-the-counter consumer use. At Germaine Laboratories, respect for our clients --- whether current, past, or potential --- is at the core of what we do. The relationship that we maintain with our clients reflects our two foremost values: respect and quality. When you choose to partner with Germaine Laboratories, you can trust us to provide you with both high-quality products and a positive experience.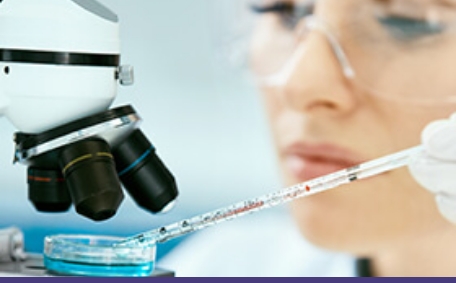 High-Quality at an Honest Price
---
The cost of medical machinery and testing supplies is known to be costly. At Germaine Laboratories, we provide low-cost, effective testing alternatives to high-end equipment, saving clients both time and money. We are dedicated to manufacturing high quality products for our clients to distribute with confidence and for their consumers to use with trust.
Customer Service from Start to Finish
---
When you choose to partner with Germaine Laboratories, you can expect an effortless customer service experience from start to finish. From providing samples and technical support to swiftly and efficiently fulfilling our customer's orders, we remain in close contact with you throughout the entire process to ensure your experience is nothing less than exceptional. Upon placing an order, our Customer Service Team is dedicated to providing you with real-time updates- you'll feel at ease knowing when the order is confirmed and shipped. In the event that you or your client need technical support, our knowledgeable Technical Support team will work quickly and eloquently to ensure that all questions are answered, and no issues are left unresolved. Skip the frustration of leaving a message and waiting for someone to contact you; we provide excellent technical support on the spot to efficiently resolve any difficulties that may arise. Let us put in the extra work so that you and your clients can return to testing in no time.
---
---
---
At Germaine Laboratories, we offer products and services that are useful to both physician offices, walk-in medical clinics, pharmacies, and more. From pregnancy and strep tests to urinalysis dipsticks and fecal occult blood tests, our high-quality products are all FDA approved. Our complete line of AimStep® and AimStrip® Pregnancy tests can provide accurate results in just three minutes, as can our AimStrip® Urine Reagent Strips. You can count on our products to provide your clients with the timely and accurate results they require.
---
---
---
We offer high-quality drug testing products for drug court programs, criminal justice entities, workplaces, schools, and other establishments. We provide on-site products that can be tested with urine or oral specimens, lab screening, and more. In an educational institution, our products can be used for testing for everyone from teachers and administrators to athletes. For drug court programs, Germaine Laboratories offers products, services, and programs ready to adapt to your individual Drug Court needs. No matter your client's situation, Germaine Laboratories can provide all the supplies and services needed for the drug testing process to move along smoothly.
---
---
---
Germaine Laboratories offers products that can be utilized by the food & beverage industry to test the sugar levels in a range of products from wine to candy bars. While buying high-end equipment is a solution to testing food and beverages, there are more efficient and cost-effective alternatives. We offer a simple solution to testing the percentage of glucose in a substance. With our AimTab™️ Reducing Substances Tablets, your clients can speed up the testing process while also saving money. Save time and money when you choose Germaine Laboratories for food and beverage testing needs.
---
---
---
We offer reliable, premium-quality diagnostic testing products for use by veterinary practices, clinics, and animal hospitals. Our VQPet H Blood Glucose Monitoring System offers a comprehensive system for the measurement and monitoring of blood glucose levels in animals. The system includes glucose test strips and a blood glucose meter, and we also offer a VQPet H Control Solution containing a known concentration of glucose to ensure accuracy.
---
The Supplies You Need,

When You Need Them
---
---
For accuracy, efficiency, and quality, choose Germaine Laboratories for your diagnostic testing supply needs. We offer bulk and OEM packaging, private labeling with your company branding, and opportunities for exclusive distributorships. To become a distributor, please fill out the inquiry form and we will be in touch soon with next steps.
---